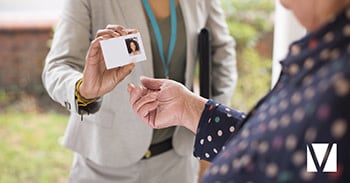 CCPA 2.0 Has Enough Signatures to Qualify for November 2020 Ballot
On May 4, 2020 the Californians for Consumer Privacy announced in a letter that it had met the 900,000-signature threshold to qualify the Consumer Privacy Rights Act (CPRA) for California's November 2020 ballot. If the required number of signatures are verified, which will be decided by June 25, CPRA will be on the November ballot. The CPRA is often referred to as CCPA 2.0 and would create a number of new and additional privacy rights and obligations for California consumers. Some of the notable provisions are as follows:
Consumers would have the right to opt-in to the use of sensitive data in sharp contrast from the CCPA, which provides a sale opt-out right. The definition of sensitive personal information would also be amended to include information about health, finances and a consumer's precise geolocation.
Consumers would have the right to opt out of advertisers using their precise geolocation (less than one-third of a mile).
California residents would have the right to request that a business correct personal information that is inaccurate. This is similar to the right of rectification under the Global Data Protection Regime.
The private right of action would be broadened to include breaches of personal information that include a California resident's email address in combination with a password or security question/answer if that information results from the failure to maintain adequate security procedures and practices.
In addition to including these novel privacy rights, the CPRA would also limit the legislature from amending the bill in a way that limits its scope and would create a new enforcement agency called the California Privacy Protection Agency (Agency). The Agency would be charged with implementing and enforcing consumer privacy laws. Its broad mandate would include enacting additional rules under the CPRA by 2022, conducting audits and hearings, and undertaking public education efforts to be funded by the fines collected and placed within a privacy protection fund.
Hal Lenox and Harry Lightsey, principals with Hawksbill Advisors, contributed to this article. This article originally appeared on Varnum Attorneys At Law.