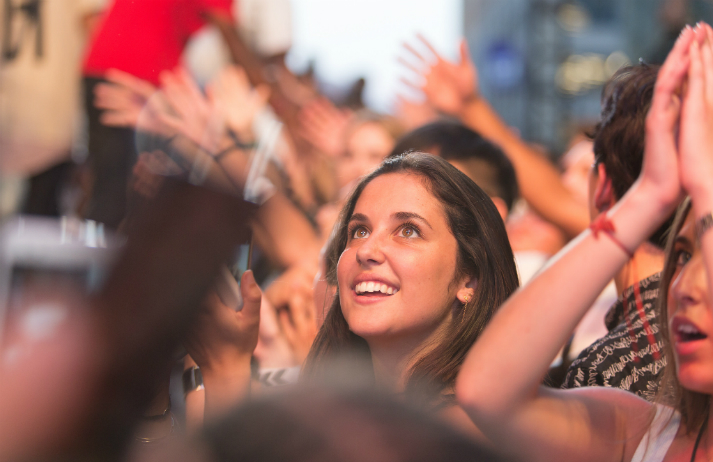 5 Rules For Successful Celebrity Endorsements
Celebrity endorsements rarely sell products.  Did we ever believe that Tiger drove a Buick, Jacqueline shopped at K-Mart or Beyonce applied L'Oreal products? No, and in fact, marketing campaigns that rely on celebrity endorsements are done too often when the product is lacking, or the creative agency is lazy.
There are, of course, exceptions.  The American Express campaign featuring Jerry Seinfeld was clever and believable.  Seinfeld was his affable self in the ads, and he never pushed the product.  In this case, the product, campaign and celebrity fit together.  American Express let Jerry be himself and the brand benefited from Seinfeld's funny and likable persona.
We believe Seinfeld uses the American Express card.  We would be far more skeptical were he to begin shilling for Toyota or Timex.
So, should the enterprising marketer avoid celebrities altogether? Yes, unless you're prepared to accept a few guidelines:
Mature brands sell on the product's attributes.  A brand or product known by consumers rarely benefits from an endorsement.  Campaigns that present compelling reasons to make a purchase are better.  A new brand or product can, under the right circumstances, gain from the attention generated by an actor, athlete or other celebrity.
Credibility is essential.  The product and the celebrity are damaged when an endorsement is not believable. Tiger, Peyton and Shaq don't drive Buicks.  Sofia Vergara never shampoos with Head & Shoulders and, for heaven's sake, Snoop Dogg doesn't eat Hot Pockets.
Let the celebrity sell. If the choice is made to use a celebrity, let them ACTUALLY sell your product. It's credible that a well-known person wants to make money in return for an endorsement.  Don't hide this.  The celebrity should push the product in a straightforward way.  Good examples of this are George Foreman and his hamburger grills, Jennifer Garner's Capital One campaign, Ellen DeGeneres' Cover Girl endorsement and Neil Patrick Harris' pitch of Heineken Light.  These campaigns are effective because the campaigns are designed well and we understand Foreman, Garner, DeGeneres and Harris are making lots of money to sell a product.
Expertise or affinity work.  It's credible that bass fishing tournament winner Roland Martin knows the best lakes to fish in Tennessee, that George Clooney drinks a fine cup of espresso and that Jessica Simpson benefits from Weight Watchers.
Finally, leave the dead alone.  Recent campaigns featuring Marilyn, Elvis, Steve McQueen and Jimmie Hendricks were awkward and even disconcerting.  Nobody knows whether these icons would want to endorse a watch, pen or fashion house.  Such efforts seem disrespectful and besides, we wonder who's making money off the memory of the dead. Throwing a (very expensive) celebrity in front of a brand or product will not make up for either of them being subpar, no matter how much you loved Matthew McConaughey in True Detective (there is no way he knows the difference between the Lincoln MKZ and MKC) or Kim Kardashian in… whatever she is in. (Do we really think she's a Charmin fan? Do we want to even think about whether she is?)
There is simply no shortcut for an exceptional product or service, coupled with good, slow-and-steady brand building.