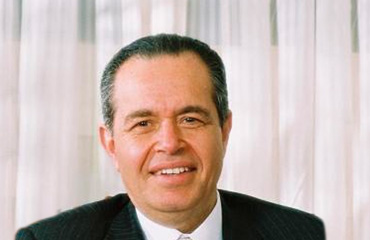 Mohamed Loutfy Mansour currently serves as the chairman of the Mansour Group and chairman of Man Capital LLP, a London-based family office/private equity firm that oversees the Group's global investments and provides capital and strategic support to companies with attractive growth perspectives.
The Mansour operations span internationally across six major industrial sectors: automotive, capital markets, consumer and retail, industrial equipment, logistics and services.
Mohamed Mansour, an Egyptian native, earned his bachelor's degree in engineering from North Carolina State University and an MBA from Auburn University. He then taught at Auburn University until 1973.
Mohamed's Accomplishments
Manages more than $5.2 billion in annual revenue and employs approximately 40,000 people. The Mansour group has sizeable investments in 14 countries including: Egypt, UK, Nigeria, Russia, Iraq, Libya, Uganda, Ghana, Sierra Leon, Kenya, Tanzania, United Arab Emirates and Kuwait.

Founder and chairman of the Mansour Automotive Group, the largest General Motors distributor in the world with distributions in Egypt, Iraq and Libya.

Former chairman of Crédit Agricole Bank Egypt and former member of the bank's Global International Advisory Board (IAB).

Chairman of Unatrac, the authorized Caterpillar distributor in Nigeria, Ghana, Sierra Leone, Tanzania, Kenya and Uganda, Russia and Iraq. It is now the 5th largest Caterpillar dealer in the world.

Appointed as Egyptian Minister of Transport in December 2005, where he led the nation's transportation network overseeing roads, bridges, railways underground, ports, maritime transport, mass transit and river transit.

Founder and chairman of the Lead Foundation, a not-for-profit organization that provides loans to underprivileged women, small businesses and micro-enterprises. It has served more than 1.6 million people with 19 branches throughout Egypt.

Served on the board of several leading organizations. Mansour currently serves on the Global Advisory Board of the Council of Foreign Relations as well as previously serving as the Chairman of the Egypt-U.S. Business Council, and President of the American Chamber of Commerce in Egypt. He is also the Chairman of the Al-Mansour Charity Foundation. He is a member of the board of the Centre for Contemporary Arab Studies at Georgetown University, the George Washington School of Business Advisory Board, former member of the International Advisory Board of the Coca Cola Company, the Special Olympics of Egypt, the Cairo and Alexandria Stock Exchanges, and the Social Fund for Development and the Board of Trustees of the American University in Cairo.
Have questions? Ask our experts.