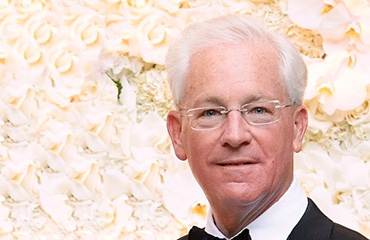 James (Jim) S. Kahan serves as Chairman of the Board of Advisors for Hawksbill Group.  Jim has nearly 50 years of business experience helping companies create and achieve strategic growth around the globe.  He has spent his career with SBC and AT&T focusing on domestic and international mergers and acquisitions, joint ventures and venture capital investments.
Kahan has supervised acquisitions in Mexico, Israel, France, South Africa, Switzerland, Canada and many other countries. Overall, he has been involved in transactions and investments that amount to more than $300 billion.
A Missouri native, Jim earned a bachelor's degree in electrical engineering from Purdue University in 1969 and a master's degree in business administration from the University of North Carolina system in 1972.
James' Accomplishments
Held the position of Senior Executive Vice President, Corporate Development at SBC Communications Inc.

Worked closely with a small team of executives and the CEO of AT&T to establish the strategic direction of the firm

Oversaw the acquisition of many entities, including Pacific Telesis (1997), SNET (1998), Ameritech (1999), AT&T Corp. (2005) and BellSouth Corp. (2006) as well as the numerous wireless transactions which formed the basis for the current AT&T Wireless segment

Currently serves on the Board of Directors for: AMDOCS Ltd., a provider of software and related services to the telecom industry; Live National Entertainment, Inc., the world's largest live music and ticketing company; Media Rights Capital, an independent movie and television studio; and Catch Media, a digital distribution platform entity
Have questions? Ask our experts.